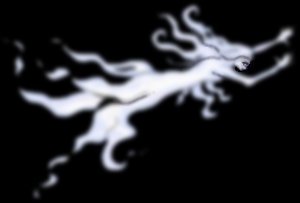 All of us have experienced Astral Projection, whether or not we have cognitively recognized it as such. A more common term for this phenomena is Out of Body Experience (OBE), and studies have revealed that all individuals enter this state of being every evening upon retiring.
An Out of Body Experience is the sensation that you are leaving your body and viewing the world from a different perspective than you normally would in a conscious state. During an OBE one always has a clear acknowledgement of "self," which makes an OBE much different than the typical dream. Generally, an OBE will end abruptly, sometimes with the sensation of falling. Some experiences may occur spontaneously during deep relaxation, sleep, or near-sleep.
Learning to control an OBE offers the unique opportunity to experience and explore beyond the limits of the physical senses and obtain firsthand knowledge of the very essence of existence. Most people view their duplicate selves the same as they would in the physical world, and the more open an individual is to expanded perceptions beyond the physical world, the more enhanced their capabilities will become.
This section of Mystical Blaze will cover the techniques involved in becoming aware of an OBE, and how to utilize it to enhance your life. This is a work in progress, so please Bookmark and return often, as we update daily.
Custom Search
---
---